EMDR Therapy in Sacramento, CA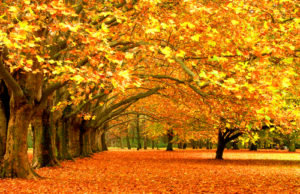 Areas of specialization:
 My Approach to Couples Counseling in Sacramento
Family therapists focus on treating a wide range of mental health and relational issues. In my practice, I am especially drawn to working with couples to improve relationship health and with individuals struggling with depression, anxiety and/or PTSD. 
As a family therapist, my experience working with couples is that they commonly come to counseling feeling hopeless and overwhelmed, uncertain as to if they will be able to repair wounds in a relationship or strengthen connection within a relationship. I work with couples to repair trust, increase intimacy, address attachment issues and solidify connection within a non-judmental supportive environment. I believe in the importance of meaningful connection both to our physical and mental health. My work with couples is emotion focused, drawing from Gottman's Method and years of experience as a couples therapist and wife. As a family therapist, I have had the pleasure of assisting many couples in Sacramento to heal and discover new ways of connecting and finding fulfillment in their relationships. 
Trauma/EMDR Therapy Sacramento California
EMDR therapy is a specialized trauma therapy widely used by experts to treat PTSD and trauma symptoms. As an EMDR therapist, I work with clients to overcome issues of abuse, assault and other traumatic experiences that have negatively impacted their lives. EMDR and other trauma therapies (IFS, IMTT, NLP) are key to being able to move past the past and live a more engaged and fulfilling life. PTSD and other trauma disorders can have a dramatic impact on our family life, our ability to be present and connected and our ability to self-regulate. When painful memories are stored in the brain in a traumatic form, they keep their power to disturb you, sometimes for decades or even a lifetime.  During EMDR, I will guide you into target memories, and then use BLS which delinks the intense emotion from the memory. I will also assist you to establish new resources to support self-regulation and mindfulness in daily life. 
My work as an Anxiety and Depression Therapist in Sacramento
Depression and anxiety are commonly experienced in response to life's challenges, however also often co-occur with other mental health disorder as PTSD, other health conditions as Fibromyalgia, digestive disorders, etc., and alongside relationship conflict. As a Family Therapist & EMDR Therapist, I prioritize first finding the origin of the depression and/or anxiety and then contouring treatments to most effectively address what is leading to unwanted symptoms. I also provide tools/skills for managing symptoms while we are working on the central issue.  I find that many who suffer from anxiety and depression benefit from a daily meditation practice and becoming familiar with mindfulness-self compassion developed by Dr. Kristin Neff. I have experienced mindfulness-self compassion as an excellent tool for increasing awareness of negative self-talk and changing self-talk to a compassion based inner dialogue. 
Sacramento CA Counseling and Therapy for Individuals, Couples, Family and children, serving Davis and surrounding areas